If you are visiting Dubai soon, then the impressive Expo 2020 is taking place until March, having been delayed last year – take a tour around the world at the impressive stands set up by each country.


Emirates is, without a doubt, one of my favourite airlines in the world. Of course, their business and first-class suites are famous – especially when you throw in an upstairs cocktail bar on the A380s; however, their economy class is also great.
Dubai with Emirates
It's certainly no secret that the UAE boasts some of the most luxurious hotels and experience globally – an accolade that extends to their two most famous airlines. Both Abu Dhabi and Dubai are popular city-break destinations, and thanks to the stopover options offered by Emirates and Etihad, it's easy to combine exploring these cities with your primary destination.
Flying with Emirates
I flew Emirates between the UK and Australia, and both flights were great. Excellent cabin crew, spacious and modern planes, and the food and drink was top quality and kept on coming – there was certainly no scrimping on those little bottles of wine.
It wouldn't be a visit to Dubai without marveling at some of the most impressive modern buildings in the world. Whether it's the Palm Jumeirah, the famous fanned out artificial archipelago near Dubai Marina, or the tallest building in the world, the Burj Khalifa; you'll spend a good part of your trip staring upwards in disbelief.
This unforgettable bejewelled mosque opened to the public in 2007, and it truly is a sight to behold. Shimmering giant chandeliers hang above detailed rugs, the pristine white marble reflects in countless pools, and the whole complex will leave you speechless.
How to spend your Dubai stopover
The impressive modern buildings found around the city, like the circular-shaped Aldar HQ, are contrasted by more traditionally designed and natural attractions such as Al Jahili Fort, a ninety-minute drive from the city. As with Dubai, you are well placed to experience the desert if you have a couple of days on your stopover, Whether you want to admire the views from atop Jebel Hafit Mountain, spend the night camping out in the desert, or just go dune bashing in a 4WD, it's also easily done from the city.


I had one main reason to visit Abu Dhabi, and in fact the whole reason I took the flight with Etihad: The Sheikh Zayed Grand Mosque.
While I only had 12 hours in Dubai I certainly crammed a lot into my visit, thanks to the excellent public transport and well-organised planning of such a modern city – and I spent a lot less than money than I imagined!
With both airports being key hubs on international routes between Asia and Europe, chances are you might have the option to visit the UAE as a stopover.
Abu Dhabi with Etihad
Flying with Etihad
It goes without saying that luxury in Dubai is easily achieved thanks to the array of high-end hotels and premium services, so it's undoubtedly worth overnighting not just to rest before the next flight, but so you can check-in to one of the worlds best hotels. Plus, if designer shopping is your thing, you'll be well spoiled in the city!
Although not as popular with the Brits as Dubai, Abu Dhabi is well worth a stopover for the Grand Mosque alone, and Etihad often offers lower prices than its neighbouring emirate airline.
Unfortunately, my experience flying with Etihad was a far cry from the rave reviews I've heard from other travellers. While the onboard service and food were excellent, and the fleet is also very modern, it isn't quite in the same league as Emirates, and often the prices reflect that.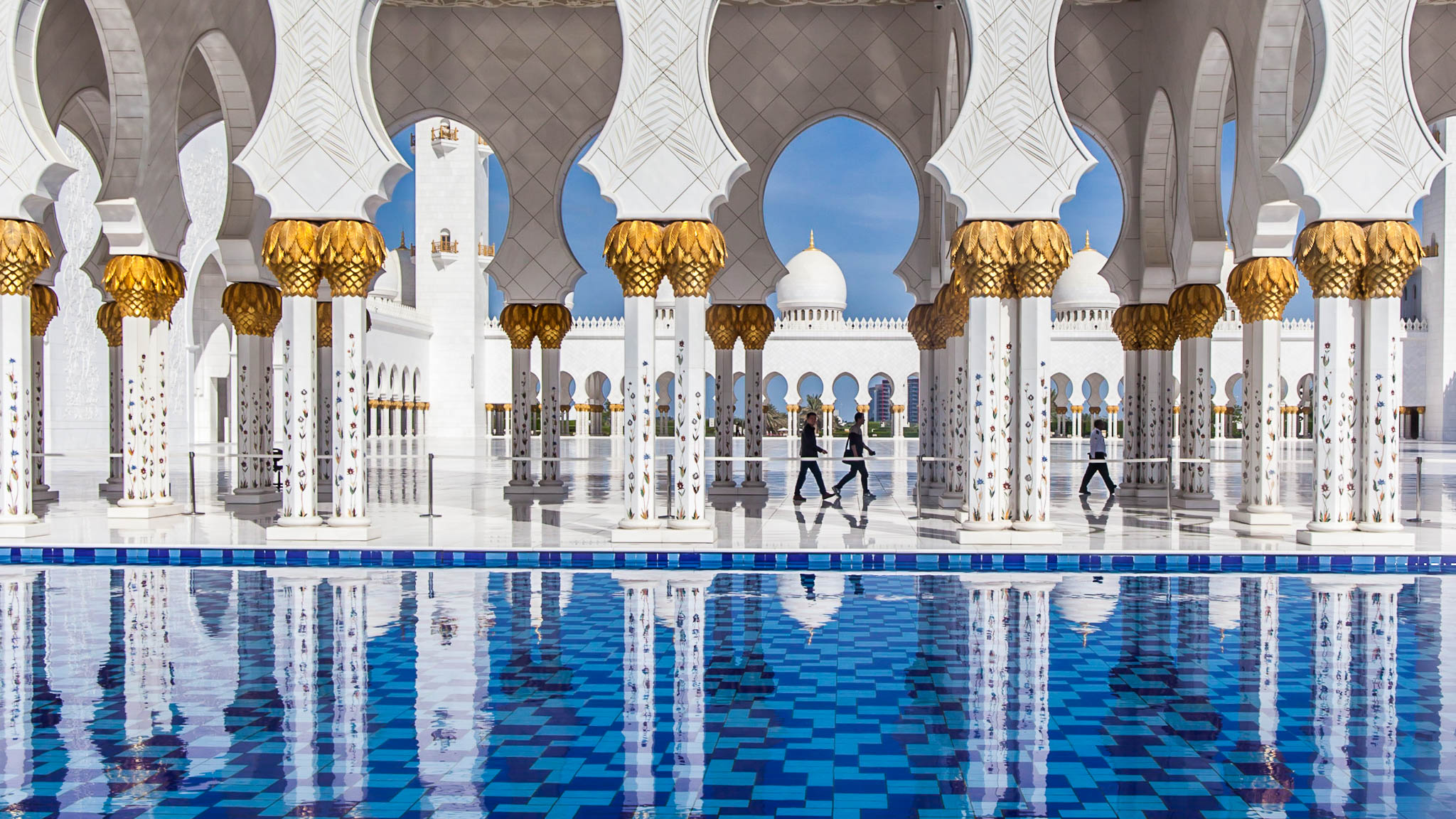 How to spend your Abu Dhabi stopover
I flew Etihad from the UK to Oman, with a stopover in Abu Dhabi. Sadly, the plane had a fault, so they put us up in a hotel while delayed 12-hours, then my luggage didn't arrive, and the customer service and communication throughout was lacking. That said, they did come through with compensation and apologies after a while, and these things can happen with any airline, so it wouldn't put me off flying with them again.
They also make it reasonably easy to book a stopover flight, whether you just want to make your own day-trip by selecting a later flight option or opting for the official Emirates stopover package. With the latter, you'll book and get your hotel, transfers, and optional tours all booked via Emirates at a discounted price after confirming your flight, or via a travel agent.
For a bit more culture, venture to old Dubai, where the Gold and Spice Souks are buzzing, the traditional wooden Abra boats crossing the river are a bargain. The Al Fahidi Historical Neighbourhood, where little lanes and sandstone houses lead to markets, museums and cultural spaces, some dating back to before Dubai even knew what a sky-scraper was, was my favourite.
But, which airline is better? What can you squeeze into a stopover in either city? How can you make the most of your time there? Well, I've tried and tested both options, so let's take a look.