Firstly, there are hardly any roads. Roads are dirt tracks or pre-made grooves in the land pointing the way, and paved highroads are very few and far between.

The lush green leading to the soft peaks in the Orkhon Valley Mongolia
Along the Way
As we had two Mongolian guides with us (invaluable support in a country where very little or no English is spoken or understood), we could visit a Mongolian ger and a local family to learn about nomadic life. It wasn't a tourist set up, but a traditional, local family who lived on an isolated patch of land in the valley. We tried their dairy products (their source of income), including fermented mare's milk, curd and butter, before learning about ger rules and traditions and asking each other many questions!
The drivers of the truck were responsible for assessing each situation when it arose. They were the first to get dirty, walk through the water and determine the outcome. At times it put you on edge, wondering how long you would be stuck somewhere with no one passing by for hours. At other times it merely meant us having to walk a short distance to lighten the truck.
Why Travel to Mongolia
Visit the Least Densely Populated Country in the World
Hike or horseback in the Yolin Am Valley in Mongolia
The blazing ochre colours of Mongolia's Bayanzag Flaming Cliffs
I spent 20 days Overlanding in and across the central and western Mongolian plains. We travelled in a big clockwise circle from Ulaanbaatar, through the scorching Gobi Desert to beautiful lakes, forests, canyons and waterfalls, all the while passing vast herds of wild horses, camels, goats, yaks and cows.
Off the Beaten Track Adventure
Mongolian locals enjoy the Nadaam Festival.
In Mongolia, aside from the small handful of roads available, you will take the path less travelled, one that hasn't been used for days or worn in by other vehicles for an easy pass. You could call it bad luck, or you could call it a reality, but travel comes with its challenges and getting stuck in Mongolia is by far the most common. While I wasn't expecting substantial bogging incidents on this trip, I began to embrace them when they did happen. After all, the locals have to face these situations regularly. It became a part of what Mongolia is and what it means to cross her lands.
Although the drivers would jump out to check the road, walking far ahead to determine the best track to take or check waterlogged areas (often by getting in the water) to limit the truck's chances of getting bogged. We often stopped to help locals whose cars were stuck, knowing that karma would need to be returned one day.
Part of the temple complex inside Mongolia's Erdene Zuu Monastery
When is the Best Time to Go to Mongolia?
Visa-free entry for 14 days: Hong Kong.
The drivers identified the most shallow and hard ground area in the water to pass, although we couldn't be on the truck, unfortunately. You can imagine the chaos – a group of locals trying to rescue their vehicle and 20 non-locals trying to navigate through the water, knee-deep and screeching, scared of falling in.
Is it Safe to Travel to Mongolia Safe?
We later visited the most important Monastery in the country, Erdene Zuu Monastery in Kharkhorin – the first Buddhist monastery in Mongolia that had up to 100 temples and 1,000 monks before the purges in 1937. Only three temples remained, alongside several statues and other items.
Back in Ulaanbaatar, I turned my hostel room into an office and distracted myself with a pizza slice, cake and coffee at Wendy's Bakery – worth a visit alongside the State Department Store, which is right next to the hostel area. It's an excellent chance to rest up after adventure through the vast, untouched landscapes of Mongolia.
We had to journey back through the crazy, construction overloaded, traffic-ridden Ulaanbaatar to get to Terelj National Park and the last ger camp of the trip (we were due to bush camp the weather put a stop to that). It's incredible how just a few hours down the road from the capital brings you to some of the country's most spectacular landscape.
It Pays to Know a Local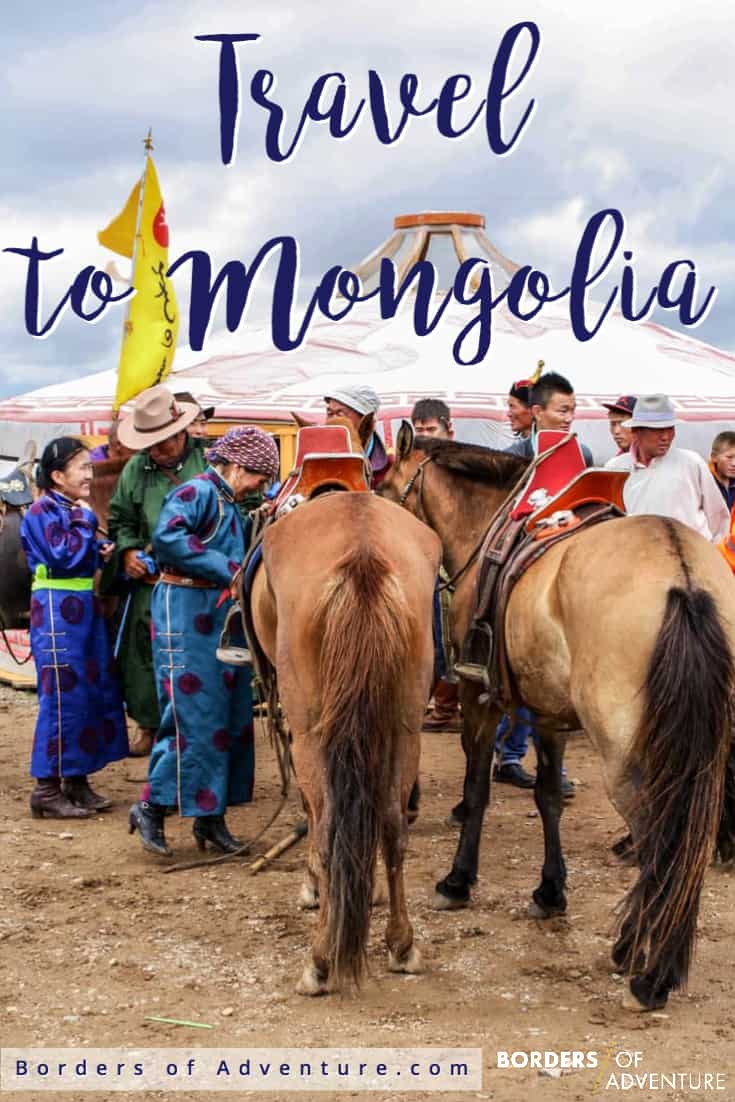 Mongolia Tours
Our camping set-up beside Ugii Lake in Mongolia
The Overlanding vehicle used to travel to Mongolia and around.
Classic Nomadic Mongolia
Either way, the result was a massive whoop and roar for our truck, Archie, when he made it through. It felt good, and we then knew the next stage of the journey could begin. These are the times I'll always remember.
Local Living Mongolia
For those on a budget, day trips can be taken from Ulaanbaatar, or you can try and plan some shorter 3-5 day trips from the city. However, this can often depend on having a minimum amount of people signed up for the trip to run and isn't always guaranteed.
Discover Mongolia – National Geographic Journeys
When the communists invaded Mongolia in the 1930s (known as the Purges), nearly all Monasteries were destroyed. Ongii Monastery was one of them, and we visited the ruins here before driving to Arvaikheer, where heavy rain forced us into a hotel for the night. At times, random bad weather makes bush camping in Mongolia impossible, so it is essential to prepare for a budget recount at any given time.
Experience the Naadam Festival in Mongolia
READ MORE: Visiting a Mongolian Ger – Understanding the Nomadic Culture of Mongolia
Is Mongolia Expensive to Travel?
Happening upon grassy, muddy areas is sporadic. You can never tell exactly how hard the ground is beneath it. After bouts of rain, the ground softens, and even though there were times when the truck had to work a little harder, it made it through. If you want to get off the beaten track, not be on any set grid and take each day as it comes, you will love Mongolia. But this also comes with its frustrations where you need droves of patience and a good chunk of travel time to spare.
Do you need a Visa for Mongolia?
When I was planning my travel to Mongolia, Dragoman was the only company offering Mongolia tours that lasted more than ten days to two weeks. The 21-day overland journey was the first trip itinerary of its kind they were running here, which included Inner Mongolia. Today the 21-day trip, called Nomads & Wilds of Mongolia, is on a loop from Ulaanbaatar and includes Khovsgol Lake in the north.
A single-entry visa (valid for three months from the date of issue) for up to 30 days – £40/$50
A double-entry visa (valid for three months from the date of issue) for up to 30 days – £55/$65
Visiting Mongolia is to find a canvas of untouched beauty capped by a sky so blue that pollution isn't even a word that exists here. Passing only wild horses, herds of cattle, an isolated ger in the distance and the odd truck also on its way to the city, life here is at its purest and beautiful.
My time in Mongolia meant experiencing everything from bush camping to ger camps, being at one with nature (and not care who sees you squatting in the process) and realising that animals like to roam and Mongolians love to chat – right outside your Ger from 5 am.
Mongolia Visa on Arrival
We had just had a fantastic afternoon checking out a local Nadaam festival and were in high spirits, which we needed knowing that we would be driving for the rest of the day. Except we didn't – we were soon stuck in thick, sticky mud, and no amount of pushing and revving was going to change it.
Visa-free access to Mongolia
A Ger Camp on a hilltop in the Gobi Desert, Mongolia
With unpredictable weather conditions, a challenging landscape to navigate and a trip mostly comprised of wild camping, packing for Mongolia requires some planning. In short, you need to factor in the following:
The glorious Gobi Desert Khongoryn Els Sand Dunes
Visa-free entry for 90 days: Argentina, Belarus, Brazil, Chile, Kazakhstan, Kyrgyzstan, Serbia, United States (US). Those from Ukraine require a form of invitation.
On the way, we got to experience the famous Nadaam Festival when we passed through the local town of Mandal Govi. It was full of wrestling, horse racing, archery and fairground style fun. Nadaam means 'games', and the buzz was all around us as the only Westerners there. It was great to be a part of a traditional Mongolian community celebration, even if the afternoon was marred by a bogging, which resulted in the truck not being released from the soft mud until midnight.
My heart skipped a beat watching our truck splash through the water and wondering whether it would stop dead in its tracks and slowly swim in a sea of mud, taking all our belongings with it. But Archie made it, and this time, he got the biggest cheer. And a giant sigh of relief.
Where to Go in Mongolia – Itinerary
It was hard work, but we became a team, a great team. The sun was shining that day which meant we only had to wait a couple of hours while the heat dried out our creation. We ate, we played, we sang, and we marvelled at what resourceful people we were. It was a scary moment when Archie made his move to cross our road (our beautifully crafted highway that could be crushed in seconds and need rebuilding), but he made it in one unbeaten run, and our handmade route was left to the land and in nature's control.
We needed a quick stop in the nearby town of Tsetserleg to stock up on food supplies. It was a market day with an electric atmosphere. I get a high from moments when you don't know where you are and what to do, and where you have to work hard to communicate and negotiate.
When the truck stops dead at a deep area of water, you know the situation isn't going to be resolved quickly. Can a truck this size pass through a river without sinking or getting stuck? Although we enjoyed paddling in the freshwater, we didn't know whether we could have to completely re-route to get around it and lose more time.
Overlanding through Mongolia, rather than flying or taking the train, is one of the best decisions I have ever made. This guide will show you how to travel Mongolia from China by land, in a vast loop that takes in some of the country's most treasured hotspots and wilderness hideaways.
Want to stargaze from a ger camp, hike up an (extinct) volcanic crater, get right up into the wilds of Khövsgöl Lake and end on the high of experiencing the Naadam Festival horseracing, archery and wrestling tournaments? This 15-day trip takes you to places not on the standard route and throws you right into the buzz of traditional Mongolian festivities.
A Mongolian man sits in a chair peacefully enjoying the backdrop of the Orkhon Valley Waterfalls in Mongolia.
Day 1: Visiting Ulaanbaatar
The roads were not rigid and stable enough for the truck to continue, especially with all the hills. After setting up tents and cooking dinner, two small vans came to the rescue to take us on our two-hour journey to the Ger Camp. It was a scary ride in the dark, where we stopped at the driver's backyard and where a small boy jumped into the hold of the van for the rest of the journey.
Day 2: Getting from Ulaanbaatar to the Gobi desert
The golden feet outside the Gandan Monastery Ulaanbaatar
Day 3: Visit the Baga Gazryn Chuluu Rock Formations
Meeting Damog, the Best Mongolian Folk Band in Mongolia
The truck's exterior has lots of compartments – storage for luggage and tents and a clean water supply, mealtime equipment and food supplies. It's a travelling transformer, and everyone has to lend a hand setting up and packing down for breakfast, lunch and dinner.
Day 4: Sleep at a Ger Camp in the Gobi Desert
Mongolia is expensive to travel in and around due to the very nature that it is not overly touristic. Due to the lack of infrastructure, a tour with a local guide and appropriate transport can often be necessary to cover more ground.
Day 5: Dalanzagad to Gobi Discovery Ger Camp
The road that leads to the heart of Terelj National Park, Mongolia
Day 6: Hiking in Yolin Am – Mongolia's Ice Valley
You can find further information on the Embassy of Mongolia website.
Day 7: A Trip to the Gobi Desert Khongoryn Els Sand Dunes
Overlanding in Mongolia for Three Weeks:
Day 8: Visiting the Bayanzag Flaming Cliffs
A 14-day trip, including all the highlights at an affordable price (from €1999), this Mongolia trip includes a Gobi Desert and Mongolian Grasslands stay, alongside packing in the major historical must-sees and cultural experiences that make Mongolia an unforgettable adventure.
Day 9: Seeing Ongii Monastery and Driving to Arvaikhee
"Ok, guys, you have to get off. It's not looking good." This phrase, accompanied by the engine's low hum and strain as it finally gave up, became a regular occurrence during the three weeks I spent in Mongolia. Getting dirty in Mongolia is a given, but I never thought on my travels that I would push a truck out of thick, stodgy mud, build a road complete with a dam or wade knee-deep through a river to get to the other side.
Day 10: Stuck in Mongolia
For a more extensive overview, read: Preparing and Packing for Mongolia.
Mongolia's winter season is from November to February. While some people like to experience the landscape in this snowy season, temperatures can drop to below minus 20°C – a harsh and challenging environment to travel in. You'll find that not many companies run tours during this time.
Day 11: Hiking in Orkhon Valley
Many sandy riverbed crossings eventually led us to our second Ger camp, Khongoryn Els Ger Camp. Here, you only have to open your ger door to be greeted with a breathtaking view of the Gobi and the Khongoryn Els Sand Dunes, which I later climbed, drank beer on and ran down. That was after a camel ride, of course.
Day 12: Seeing the Orkhon Valley Waterfalls
The summer season between May to September is said to be the best time to go to Mongolia. July and August are the hottest months, with temperatures in the Gobi Desert reaching 40°C. Rainfall is at its highest between June and September, balancing out the heat while keeping the forest and valley lands, in particular, lush and fertile. I travelled to Mongolia in July and experienced a lot of rainfall alongside high temperatures.
Day 13: Visiting a Mongolian Family in a Ger
A visit to the museum we camped next to – the Kultigen Monument, housing artefacts from the Turkish empire – set us on the way to the nearby Ugii Lake, where we would relax all day and camp for one night.
The Inside
The following countries are granted visa-free entry to Mongolia.
Day 14: Erdene Zuu Monastery in Kharkhorin
Kilometres travelled: 2492
One of the layered rock formations in Terelj National Park in Mongolia
Day 15: Camping at Ugii Lake
We began our journey without a hitch to the ger Camp called Gobi Discovery, stopping at the town of Dalanzagad on the way. Mongolian towns are typically tiny and compact settlements that are reasonably large but without the ruin of a city like Ulaanbaatar.
Fully clothed, of course, we took a short hike through the lush green forest to visit the source of the hot springs. When you come across your first sighting of trees after two weeks of barren land, you begin to appreciate such incredible surroundings.
Day 16: Visiting Hustain National Park and Seeing Przewalski's Horses
It's a vast country that you could get lost in for weeks on end, and when you accept the setbacks, you start to see them as part of the big adventure – travel at its most raw. Back to basics, getting dirty and struggling with the lack of modern amenities we too often take for granted is part of what travelling in Mongolia is all about.
On the whole, we rarely saw other people, and when we did, we were met with kindness, invited into homes and welcomed into common spaces such as markets and small-town social spaces.
Day 17: Driving to Ulaanbaatar and Visiting Terelj National Park
We hiked in Yolin Am, a beautiful canyon in the Gobi, an ice valley, which hosts a colossal glacier all year round. The hike was spectacular, but, unfortunately for us, little of the iceberg remained, although we had lots of fun playing with what little ice there was regardless.
Day 18: Hiking Terelj National Park and Seeing Turtle Rock
Market time in the town of Dalanzagad, Mongolia
Day 19: A Trip to the Ghengis Khan statue on the Tuul River
If you have no sense of camaraderie or hate getting dirty, then this isn't the kind of adventure trip for you. I embraced it and loved every minute of 'roughing it'.
Day 20: Back to Ulaanbaatar
The Dragoman overland truck is what we called home, except we didn't sleep on it overnight. Instead, we went wild camping and every night, checking into a hotel once when the rains were too much to settle a tent comfortably.
How to Overland in Mongolia
This 10-day local immersion includes staying with three different families in Gers to experience life as a nomad. Mix historical monuments with cultural moments, exploring pastures, forests, lakes and national parks by foot and horseback while helping your host families prepare traditional dinners and learn the skills of their nomadic trades.
A 30-day tourist visa on arrival is available for tourists coming from European and other countries where there are no Mongolian Embassies present, obtained at Ulanbataar Airport or the Mongolian land borders. I got my visa in London months before my trip.
The site of the Ongii Monastery in Mongolia
The red, gold and green temple structures at Erdene Zuu Monastery
We arrived at Hustain National Park in the afternoon to settle into a ger camp. This National Park is known for its rare Przewalski's horses unique to Mongolia. When you finally track down a small group of them, it's still hard to see their beauty up close as you can't that close to them.
My favourite adventure travel people, and partners, G Adventures, offer Mongolia tours that all start and end in Ulaanbaatar.
Layers of Baga Gazryn Chuluu rock formations in Mongolia
Nothing beats the end of the wilderness journey than a visit to the giant 40-metre tall silver Ghengis Khan statue just outside of Ulaanbaatar on the banks of the Tuul River. Legend has it that it was at this spot that Ghengis Khan found his golden whip. Anyhow, a bit of a pilgrimage spot for locals, it was fascinating (if not a bit odd and imposing in the same way a colossal silver statue of Hitler in Germany would probably evoke the same feeling).
40-metre tall silver Ghengis Khan statue just outside of Ulaanbaatar, Mongolia
The Realities of Rural Travel in Mongolia
Digging out the truck wheels from the deep, wet mud in Mongolia
The rocky plateau that surrounds the Tövkhön Monastery in Mongolia
We began our journey to the third ger camp but got badly bogged around midday after the truck had to swerve slightly, of course, to miss a drunk driver who came in our path (sadly, a lot of people drink and drive here). It took over five hours to get out, with the help of a small local tractor, and during that time, a few of us who remained to help with the truck (local jeeps rescued a few) lost our minds. It was a hilarious few hours that would have made an excellent documentary, probably how a Lord of the Flies scenario starts.
This is How to Travel to Mongolia – Overlanding the Least Densely Populated Country in the World
Building a Road in Mongolia
Ugii lake emits a calming atmosphere and invites you to explore it slowly. While it would take almost a day to walk around, it's a great place to unwind and reflect. I count this as one of my most favourite spots in all of Mongolia.
We set off in the truck from Ulaanbaatar to drive to the Baga Gazryn Chuluu rock formations in the Gobi desert. Due to heavy traffic when getting out of the city and general road conditions we got delayed and so decided to set up bush camp for the evening. Be prepared for delays in Mongolia but delight in being the only people in the area. All the space is yours.
The exterior walls of the Erdene Zuu Monastery, Mongolia
We got to Baga Gazryn Chuluu – rock formations worshipped by locals who make pilgrimages here partly because legend states that Ghengis Khan camped here – before journeying to the Gobi Desert.
Getting Stuck in the Mud
With two vehicles out of action and night starting to fall, we decided to set up camp on a drier patch of land nearby, and the drivers worked relentlessly with the locals throughout the evening. We got bogged at 5 pm, and it took until midnight for the truck to be pulled from sludge. It was a day wasted, but another example of how unpredictable travelling in an untouched land can be.
A rest stop in the scenic Orkhon Valley landscape
Related
G Adventures, in partnership with National Geographic Journeys, offers a two-week comfort adventure through Mongolia. You get to visit Khustai National Park, Karakorum (the ancient capital of Mongolia), Tsenkher Hot Springs, the Orkhon Valley and more. You will also see a nomadic camel-herding family and dive deeper into Mongolia's culture, as well as support the local community where tourists pass through.
The Unexpected River Crossing
Bumpy mountain roads took us to the spectacular Bayanzag Flaming Cliffs, which are a Mongolian version of the Grand Canyon, but smaller. It's a significant site that unearthed many dinosaur fossils and eggs, and it is also a stunning backdrop for bush camping.
Disclaimer: This post contains affiliate links to handpicked partners, including tours, gear and booking sites. If you click through or buy something via one of them, I may receive a small commission. This is at no extra cost to you and allows this site to keep running.
I also travelled alongside a Mongolian guide – someone who could speak the language when we got stuck, who could walk to a nearby home and explain the need for assistance and who understood the land's general navigation. Therefore, in Mongolia, it pays to get yourself a local guide, join a small group tour, formulate a small group of your own in Ulaanbataar or be equipped with general wilderness survival skills if going out there entirely on your own.
Hiking the forest trails of Mongolia's Orkhon Valley
What to Pack for Mongolia
I highly recommend staying in a ger camp in the beautiful Orkhon Valley. There's nothing like a pleasant hike through the beautiful forest to reach the Tuvkhon Monastery and see the surrounding area. Pure bliss.
Items of clothing that you don't mind getting dirty and wholly ruined.
Clothing layers for the constant switch of hot and cold climates – thermals to moisture-wicking and waterproof items.
Sun protection and bug spray for mosquitos and sandflies.
All medications you need as you'll often be far from any significant stores or aid.
Snacks from home as the food variation can get very repetitive.
The usual scenario rested on two possibilities – drive through it or find hard enough ground around it. Except that this time it was different. We were told: "We need to empty this road of water and then let the ground dry out so we can cross over it."
Planning Mongolia Travel? Pin It!
Our Mongolian guide walked to the nearest ger to get help, and the locals later returned on a motorbike to check out the situation. The whole family came out – we regularly became a source of fascination or amusement en route through the country. However, they kindly decided to use their big, industrial tractor to help pull the truck out of the mud – that too got stuck.
Marvel the mars-like landscape of Bayanzag Flaming Cliffs when you travel to Mongolia
Inside the Overlanding truck on the journey travelling Mongolia