That said, there is one ATM just outside the airport, and more in Roseau. If you are flying via Antigua you may prefer to collect money there during your connection as Antigua and Barbuda also use the same currency. Some exchange options are available in higher end hotels and in Roseau. USD can be used in certain places, but don't expect them to do accepted everywhere.
Even so, in these bars we would ask about the 'local drinks' and always be offered rum punches far cheaper than the USD listed prices. Whether this was because we visited outside of cruise season I'm not sure.
Hiring a car is perhaps the best way to get around the island, just get familiar with the roads on day one and drive with caution. If there is a group of you sharing a vehicle, this can also bring your costs down significantly. Our cars and drivers came from Happy Car and Alex was a legend to deal with.
Okay, you want to kick back and relax? While Dominica isn't the postcard white sand beaches of many neighbouring Caribbean islands, the beaches are still beautiful with their silver and black sands. The bonus I found when visiting in the off-season too is they were nearly always empty.
What to see in Dominica
Connections from Antigua, Barbados, St Maarteen, St. Lucia and Guadeloupe are possible, also Puerto Rico which may be the best option for visitors from some of the states.
Top nature activities in Dominica
This beach is actually private property, so you'll have to cough up a few dollars to enjoy it, but the palm-fringed beach, with lush vegetation, all around is blissful and was super quiet when we visited in the offseason. Given the beach bar that opens in the higher season though, I assume it can get busy.
Once you arrive at the easy to access spot, you'll be able to bathe in the beautiful pool to the sounds of the small waterfall. Read more.
If that wasn't enough to keep you entertained, there is plenty of animal encounters in Dominica, and luckily no predators on the island.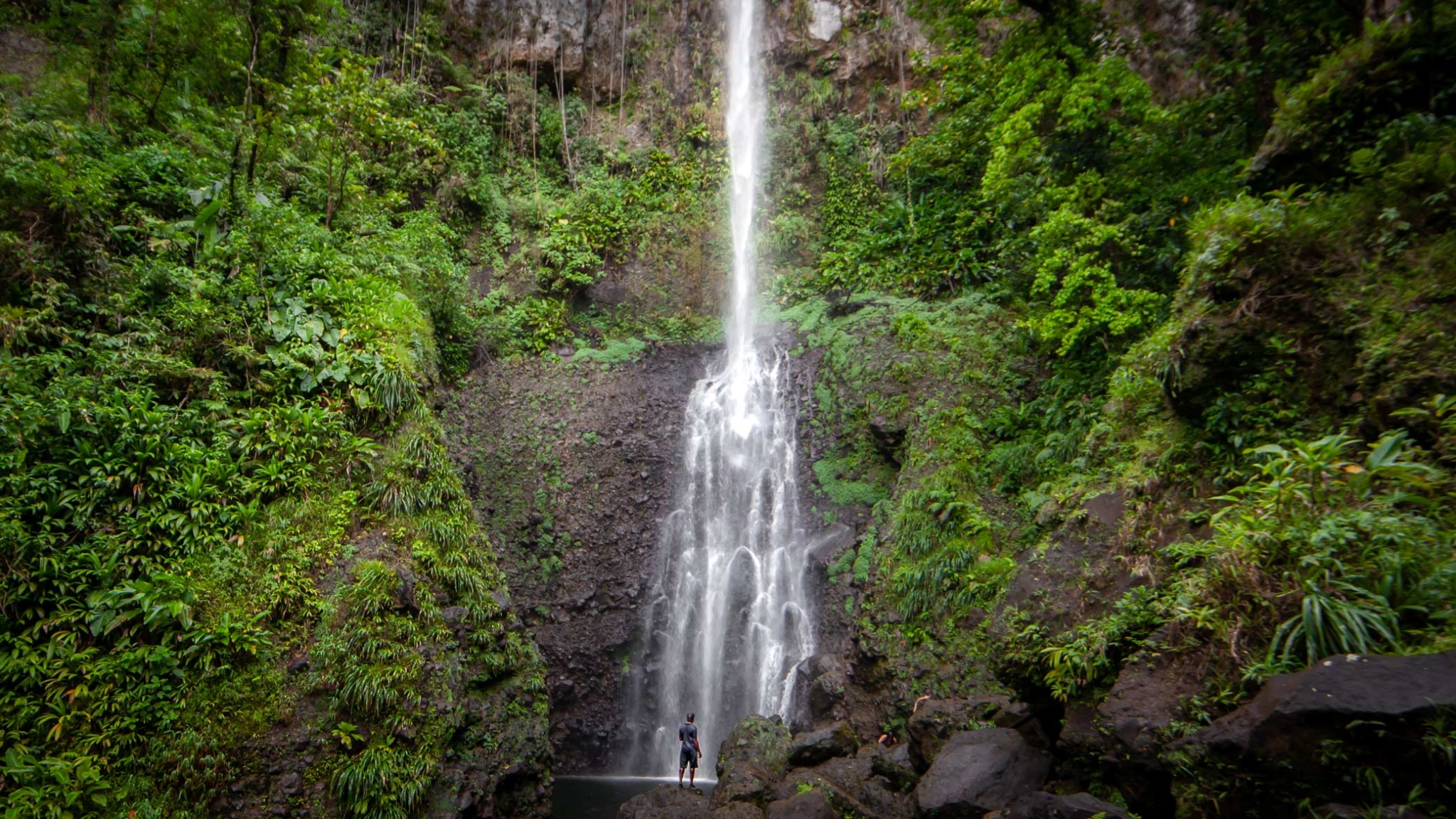 Of course, the main draws when travelling to Dominica is nature itself. Hiking, water sports, and enjoying the slower pace of life form the basis of the perfect Dominica trip, but there are also other ways to keep your self entertained.
Your driver can help point you as to where to get one. In theory, any of the visitor centres in the parks should be able to sell you one, although I found that in the off-season a lot of them were closed. The weekly pass is about 30 XCD, or around 12 USD so really not expensive at all.


Named due to being one of the first locations the Kalinago settled in when they arrived, it was also a filming spot for Pirates of the Caribbean. Up the river you'll find a bush bar to enjoy some rums, though being a tourist site I wasn't surprised that it didn't feel too authentic in the bar, nor was the rum punch the best I had in Dominica.
Here, for under 30 XCD, you can take part in a short tour of the village that is built to show tourists and visitors the traditional way of life, as well as a brief history lesson. Weaving, dancing and refreshments can all be found here.
There is a hurricane season in Dominica, and Hurricane Maria in 2017 is the most deadly in recent years.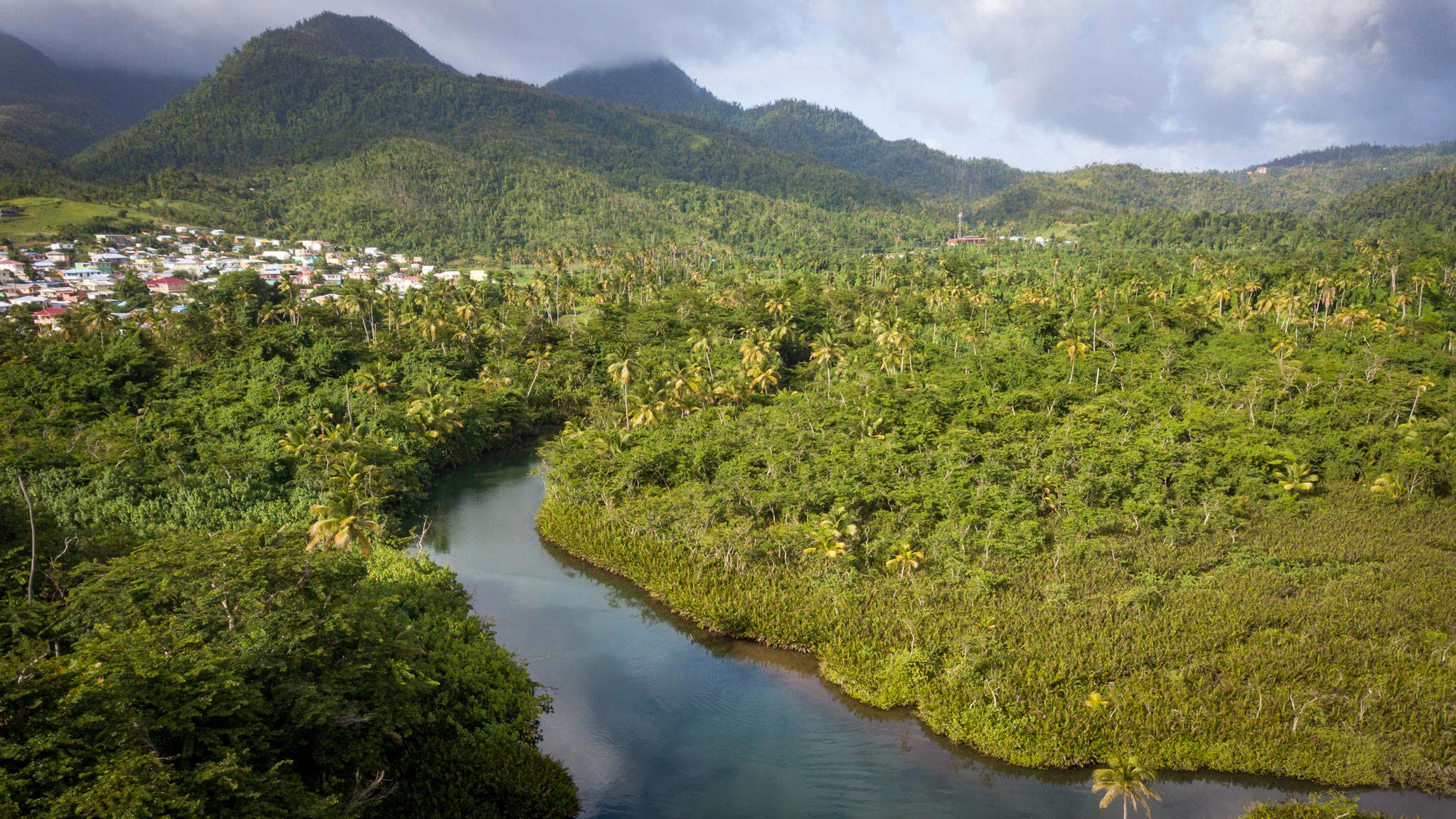 Food:
Meal for 1 Budget – 20-40k IDR (Fresh fish with sides
Meal for 1 Upscale – 100 XCD (Think Lobster in a hotel)
Outside of the main city's such as Rosea and Portsmouth, pharmacys may be hard to find. Pack mosquito spray, and if heading out on walks and hikes a small first aid kit isn't a bad idea.
Local Bus – 6-10 XCD
1 Beer – cheapest I saw was 3 for 10XCS
Rum Punch from 5 XCD
(Tap water can be drunk on the island, though tasted funny in certain places)
One week National park permit – 30 XCD
Cultural visit to Kalinago Reserve – 26 XCD
Whale Watching Tour – 160 XCD
Canyoning Experience – 400 XCD
Car Hire – from 100 XCD per day
An alternative and a slightly more natural option from what I have seen would be to visit the Sulphur Spring pools to get your R&R fix.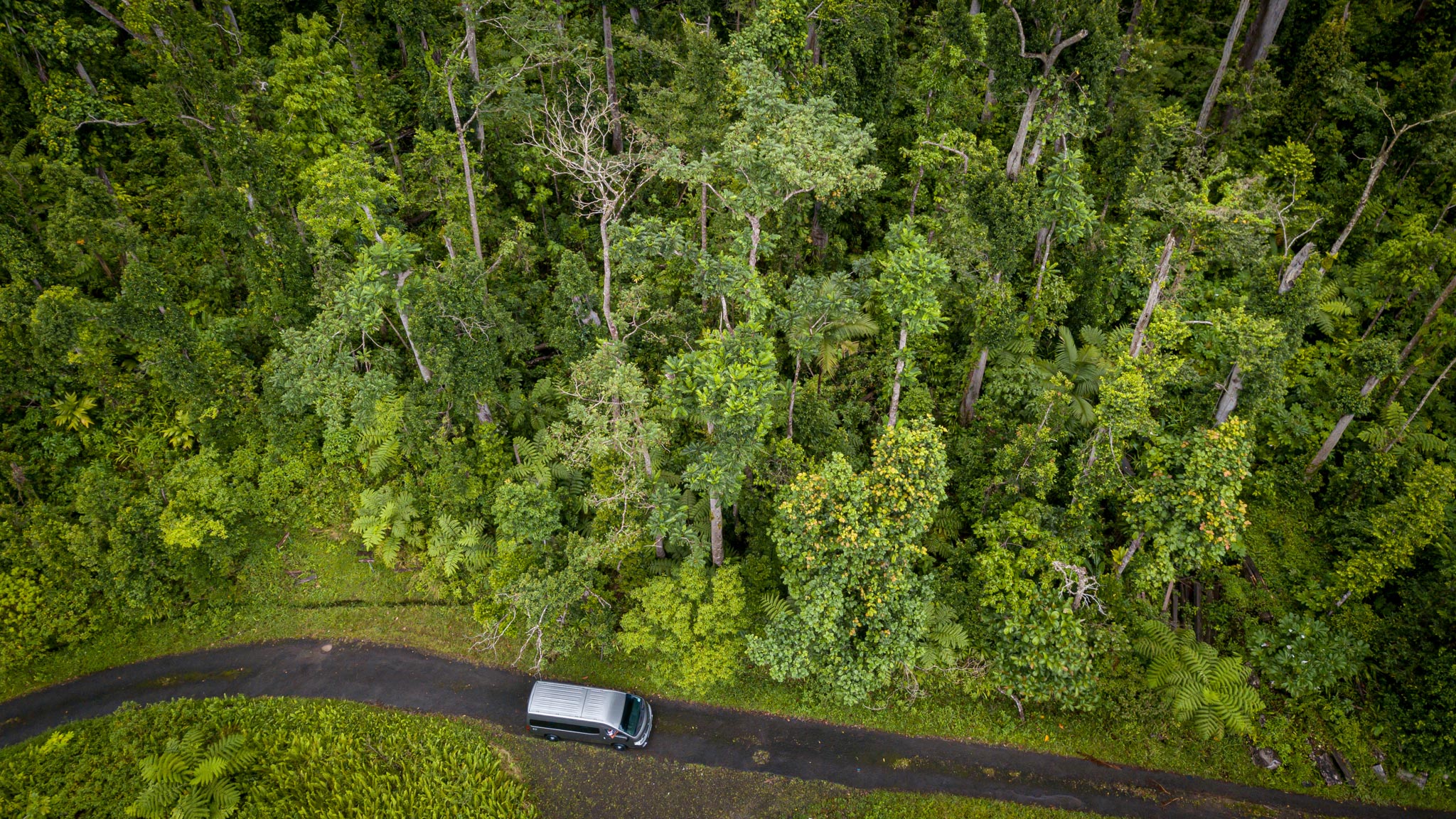 Bird watching and the Syndicate Nature Trail
Dr Birdy is an institution in Dominica, so bird-watching was actually really fascinating considering it was something I would never normally do.
The main hospital is in Roseau, although for some treatments you may have to be flown to another island. At this time, it's hard to give detailed health and a medical report on Dominica.
If you have any questions, just give me a shout.
Although Malaria isn't a problem on Dominica, Zika has been found here, so mosquito spray and/or nets are advisable.
If you want a break from throwing yourself into refreshing pools, or hiking through rainforests, here are a few cultural suggestions for your trip to Dominica.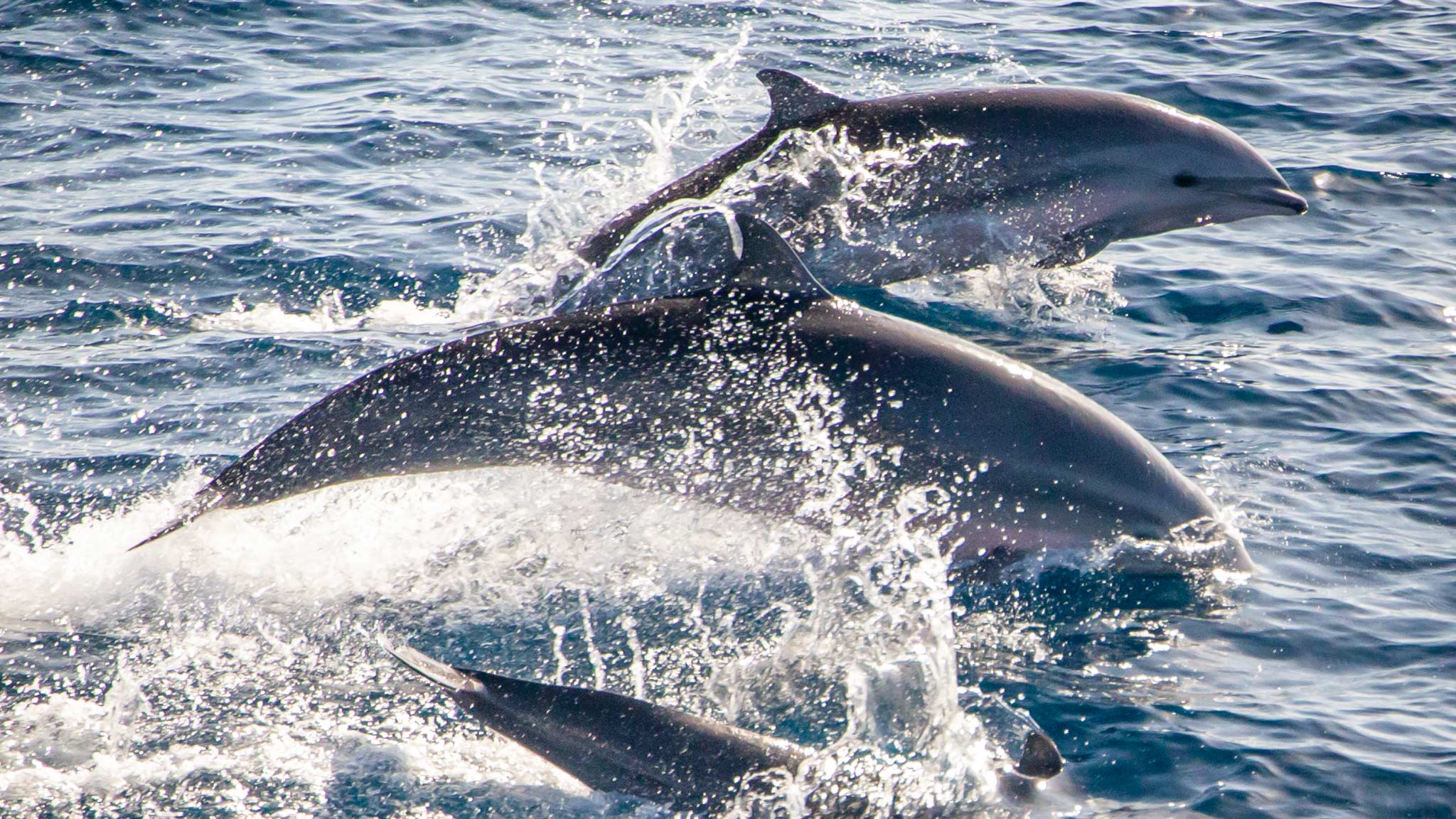 Whale (and dolphin) watching
Dominica is one of the only country's in the world with a resident sperm-whale population, so you are pretty much guaranteed to spot them here.
Certain worldwide cover excludes the USA and the Caribbean, so firstly check you are covered. Also, if you plan to go scuba diving or canyoning, ensure the policy covers these activities or take on additional cover.
Arriving at Dominica will be half the adventure, as the island is not served by many airlines or any long haul flights.
Top cultural activities in Dominica
Dominica is considered a safe country in the Caribbean, with low crime rates. I'd certainly say keep an eye out for the roads, especially if driving, as the conditions in some parts are unstable and can quickly become single-file. Much of this is due to the damage done by Hurricane Maria, although a lot of the island has been fully restored, some of the work is ongoing.
(At the time of writing, the exchange rate is 1USD=2.7XCD / £1=3.2XCD
Local buses, for just a few dollars, travel between the main villages and towns, with hubs in Roseau and Portsmouth. You can also use the local bus service from the airport, although it is irregular.
On the flatter islands of the Caribbean, the native populations were enslaved or murdered. Here, in Domnica, the mountainous landscape helped the Kalinago hide away from the invaders, and many continued their life and culture on the isolated east coast. This protected area of the island is known as the Carib Quarter and covers some 3700-acres of land with a population of around 3500.
Peak Season: Between February and June, when the island is at its driest are the most popular months. With such a small airport, a bulk of visitors arrive by cruise ship and given the mountainous nature of the island, as you can imagine the popular sites can quickly get crowded. I found visiting in the off-season; however, the complete opposite and super peaceful.
The Boiling Lake is vast, and it's one of only a few in this part of the world that is indeed boiling. A cool gem on volcanic and mountainous Dominica.
Even though we had booked with BA, on the way out our luggage was checked through to Dominica, and we could use the transit option in Antigua airport to get our boarding pass. On the return leg we had to collect our bags in Antigua and re-check in, I assume this is due to Dominica airport being so small and not having the security facilities to appease flights in EU airspace.
Let's start with the main draw of the nature island, the nature activities.
If you are coming on a Cruise then easy, you'll arrive straight into Roseau most likely. There are two other cruise berths in Dominica, one in Woodbirdge Harbour and another in Cabrits near Portsmouth – obviously, depending on how many ships are in at the time will depend on where you dock.
Hopefully this Dominica travel guide will give you the insight you need to make the most out of your trip to this incredible island, one which now owns a little slice of my heart.
Cabrits National Park
A peninsula just off from Portsmouth, Cabrits National Park is home to wetlands, dense forest, and coral reefs on its fringes. It's also where Forty Shirly, an English defensive fort can be found.
Dominica's position in the Caribbean means it retains a warm temperature all year round, though being a volcanic island expect lots of microclimates. Rain showers are common, especially in the rainforests (obvs!).
Travel Insurance is highly recommended for any international travel, but be sure to check your policies before visiting Dominica.

There are a range of accomodation on the island, including hostels, and the first five-star hotel on the island will open later in 2019, the Kempinski. Jungle Bay and Secret Bay are both really beautiful resorts if you are looking to treat yourself.
Life jackets can be rented for a couple of dollars here for those who may be nervous, but the currents only really get stronger towards the small waterfall inside. It's a five-minute swim from the start, a small pool-like area, through the moss-covered gorge to get to the little waterfall inside.
Take a Cooking class
If you want not just to sample the Dominica cuisine, but also learn how to cook up a treat, then take a cooking class in Dominica with Daria.
Impressive beaches to visit in Dominica
The Emerald Pool
One of the most famous attractions on the island, the Emerald Pool is popular with cruise ship visitors so plan your visit with this in mind.
Waitukubuli National Trail
This epic trail links up all of the walking routes across Dominica, and taking around two weeks is one of the best ways to see the country for nature and adventure lovers.
Use a search engine such as Skyscanner, when planning your flights as this will hopefully show you the connecting options to Dominica, which will nearly always be routed and connecting in a neighbouring Caribbean country.
I personally use Insure and Go as I find their premiums fantastic; however, it is a mainly UK company. Another popular option that plenty of my frequent traveller friends use and recommend is World Nomads. Whoever you decided to book with, do it!
To find out the Visa Requirements and current travel advisories for Dominica relevant to your home country, follow the links here to the official government websites.
While certain activities may cost more, alot of the joy of Dominica is hiking which is free, except for the small ticket price.
Carnival and Independence Celebrations
When it comes to planning your visit, know the Carnival celebration is in February while the creole music celebrations, followed by the Independence celebrations occur in late October and early December.
The Hurricane season is June to November, so be aware and prepared in case of an emergency.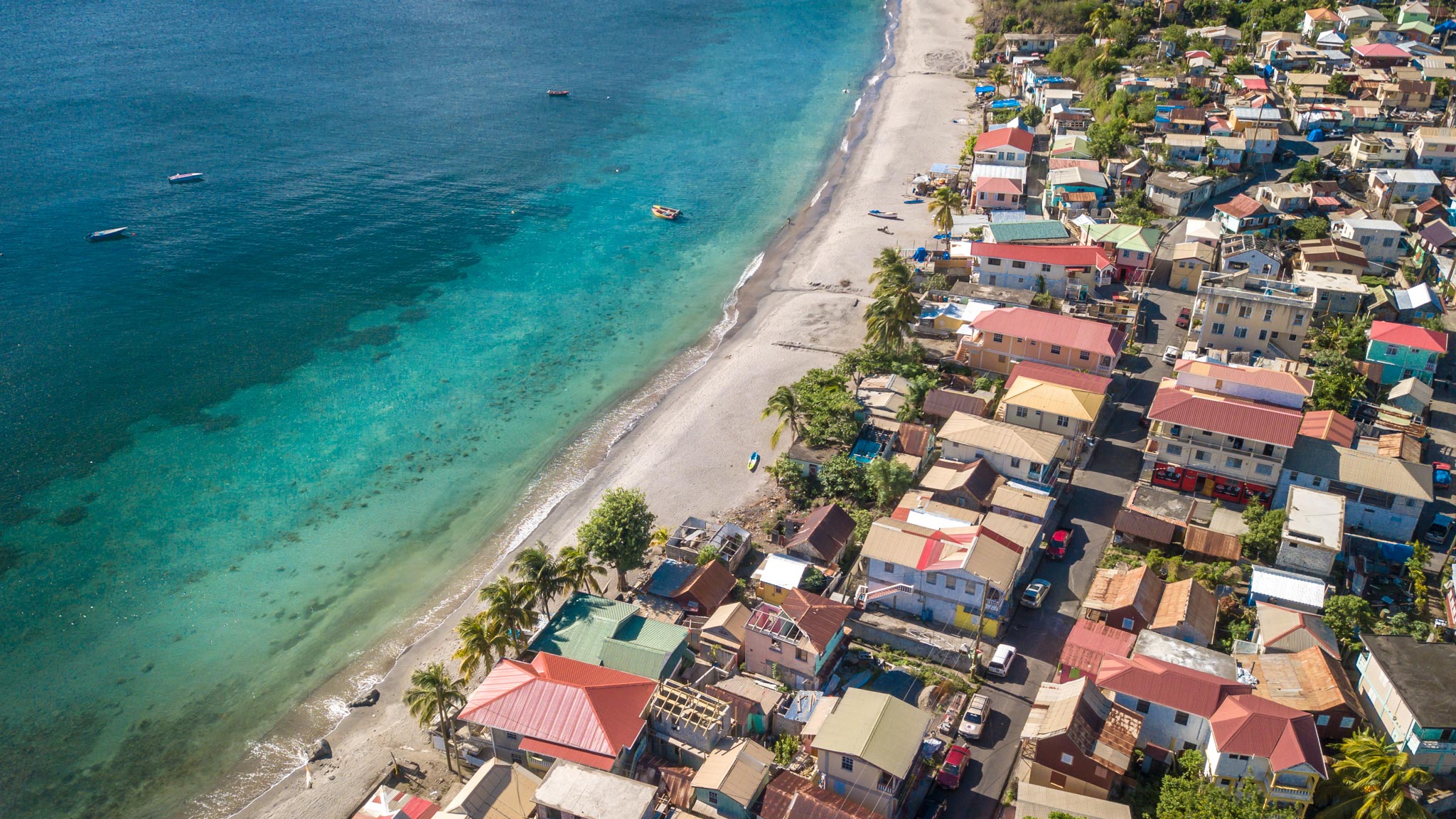 Animal encounter activities in Dominica
Mero Beach
One of the most popular beaches in Dominica is Mero Beach. A long stretch of silver sand, there are a few bars and restaurants along this stretch to grab a cold local beer or enjoy a bit to eat.
Well stocked with various flavours of rums, the bush bars are found away from the towns and city, and these intimate and usually wooden shack lick spots are great places to enjoy a few, especially if they come with epic ocean views.
Middleham Falls
One of my favourite short hikes in Dominica brought me to my favourite waterfall we visited, Middleham Falls.
Accommodation in off-season:
Hostel Dorm – 40 XCD
Double Room Budget – 100 XCD
Double Room Middle – 290 XCD
Double Room Luxury – 550 XCD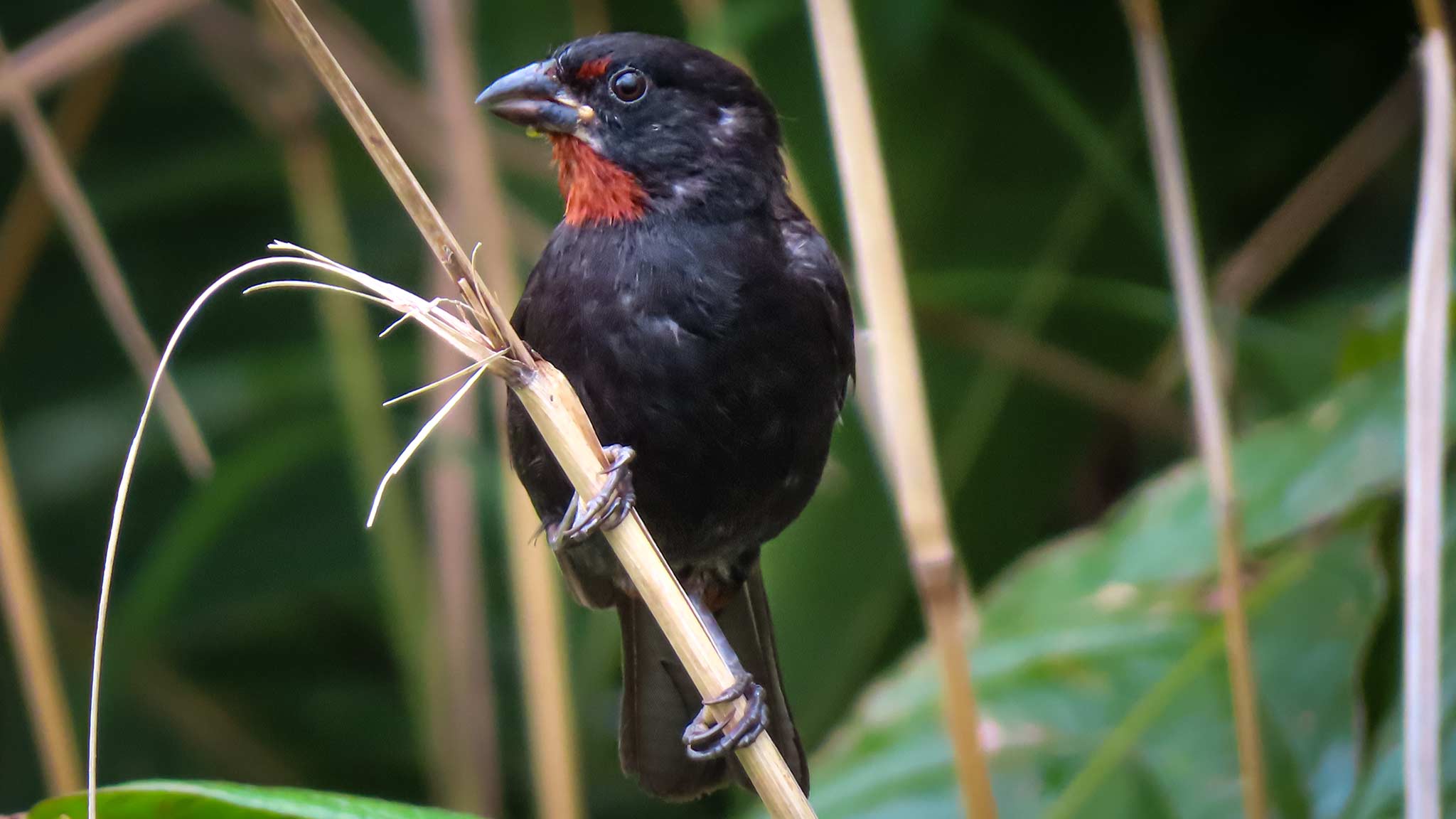 Markets in Roseau
The markets in Roseau are where you'll be able to get easy access to the abundance of fresh fruit and vegetables across Dominica.
As well as knowing all there is to know about the islands resident bird species, our walk with Bertrand, so named Dr Birdy, was also very informative about the local fauna and flora. We managed to spot the famed Imperial Parrot through the telescope, amongst many other birds. A really informative way to explore the rainforests of Dominica.
Where to stay in Dominica
From the USA, you'll also find airlines that automatically connect. Otherwise, you'll need to book your flight in two stages, which is when I would suggest you spend a couple of nights in Antigua, or another Caribbean island to maximise the stopover as you'll need to re-check in on arrival anyway. (On a side note, this means checking if you'll need a visa for your transit destination).
Situated just seconds from the capital city of Roseau's markets and bars, it's in an ideal location for those who want the ease of access. A 3-4* hotel in a historic building, with bars, restaurant, pool and hot tub. I loved how the rooms facing out onto the ocean have uninterrupted views and felt like being on a cruise ship.
Wooten Waven or Sulphur Springs
I wasn't overly enamoured with Wooten Waven, a rejuvenation spot with warm springs which fall into man-made pools.
Fort Young Hotel
Roseau
For those getting around by ferry or boat, these also mainly arrive into Roseau, and up to date timetables can be found on the operator's websites. The destinations served by the ferries and catamarans are: Guadeloupe, St Lucia and Martinique.
Picard Beach Cottages
Portsmouth
That said, Dominica seemed a lot more affordable and fairly priced to me than in Aruba and Antigua.
Tours of Dominicia
UNITED KINGDOM | USA | AUSTRALIA | CANADA
Getting to Dominica
The team at Extreme Dominica have been in the game for years, and I loved my half-day tour with them. Check out my separate post on Canyoning in Dominican or the video below.
St Joseph Beach
I really loved this beach, just up from Mero Beach but it was literally empty. The village is cute and colourful, and if you have a car, it's one to stop off at as you drive the west coast of Dominica.
Where to start with Dominica, wow! This country absolutely amazed me beyond any expectations. Coming into land on the tiny runway, I knew this was going to be a special trip, and I'm excited for your adventure to the nature island.
Trafalgar Falls
The most visited and famous falls on Dominica, Trafalgar Falls is another one popular with cruise visitors short on time as from the car park, it's an easy 10-minute walk to the twin waterfalls up some stairs.
Scotts Head Lookout and Beach
Where the Caribbean sea meets the Atlantic, at Scotts Head Lookout you can literally see the divide where the island juts out, with the two colours evident on either side.
From the UK, for example, you can book with British Airways or Virgin Atlantic, which have code-sharing options through Antigua, where you'll swap to a 30-minute LIAT flight. LIAT and inter-Caribbean are the main airlines serving Dominica.
Kalinago Reserve Visit
One of the best ways to learn about the Kalinago, the original inhabitants of Dominica is to visit the village by the sea, Barana Aute.
Scuba diving
The Caribbean is rightly famous for its scuba diving, due to clear warm waters, excellent visibility, and abundance of wildlife and corals. Some of the least disrupted in the Carribean can be found here in Dominica. Read more.
Fort Shirley
Located in Cabrits National Park, Fort Shirley is an old English garrison which now houses a hostel and information centre.
Getting around Dominica
Think everything: epic waterfalls, rainforests full of parrots, incredible gorges and seriously untouched nature. Full details on the entire trail can be found here.
Champagne Beach
Known for the Champagne Reef, where bubbling waters, hence the nickname, come out of the volcanic springs in the ocean bed. It's a popular spot for snorkelling and turtle spotting.


Search for more accommodation in Dominica here.
Table of Contents
Dominica visas and safety
As with much of the Caribbean, a history of slavery and misery is part of Dominica's past, with the Spanish and Christopher Columbus, followed by the French and British.
I loved these cottages just outside the second city of Portsmouth. Right on the beach, they came with a little kitchen and lounge aream bedroom, and a balcony looking straight to the sea. Book a water front room and relax with the beach vibes.
Daria's cooking school has been going strong since 2016, and her infectious and friendly personality will make you feel instantly calm and like you are cooking with an old friend in her kitchen.
I've heard various quotes ranging from 4 to 8 hours as people on the island told me about the walk, but one thing is for sure; if you take it on, you'll be rewarded with a unique spectacle.
Travel Insurance
Morne Bruce Viewpoint
For a view across Roseau city, head to the Morne Bruce viewpoint. A historic position which is named after James Bruch, a royal engineer who was involved in the design of many forts on the island during the English occupation.
Victoria Falls
Another fall, on the east coast of Dominica that is known for its misty look thanks to the movement of the wind. Located in a secluded spot of the rainforests, it likely won't have the crowds of say, the Emerald Pool.

Visas and Travel Warnings

Morne Trois National Park
The UNESCO inscribed park of Dominica contains main of these natural wonders in writing about. I mention it to remind you that you do need a 'national parks pass' to visit the parks on the island, and rangers will be checking for these.
A land where the mangos are delicious, the waters refreshing, and the honking of horns will make you smile as friendly faces exchange brief greetings through windows.
Health in Dominica
For all other nationalities, please add your nationality in the box before 'Citizen' and hit enter to search…
Boats leave daily to observe the whales from a safe distance (for them, not you) and use sonar radios to try and find them. Swimming with Whales is highly regulated with limited and expensive permits. We also saw many pods of Dolphins during this three hour, relatively flat boat ride. Read more.
Ti Tou Gorge
For those who want to sample the gorges of Dominica, without actually Canyoning, Ti Tou Gorge is a great option.
Dominica travel costs
That said, as with anywhere, keep a sense of caution about you as you would abroad anywhere, and at home.
xxx
Your costs in Dominica will vary depending on whether you are going local, or visiting more touristy spots such as the bars along the port front in Roseau.
The currency of Dominica is the Eastern Caribbean Dollar, and most menu prices are quoted in this. Again, it's only some of the spots nearest to the Roseau port, and some hotels, which bill their prices in USD, and seem more expensive.
There are two airports on the island, but Douglas Charles (DOM) is the one you'll likely be booking flights in to, not the smaller Canefield airport near Roseau. Transfer time from DOM to Roseau is around an hour.


The start of the hiking is from a small parking area not far from Ti Tou Gorge and takes a leisurely one hour to arrive at the falls. Like many of the walking trails on Dominica, it can be a bit rough and ready at some points, but bar a slight climb which has some stairs, I'd say this is a reasonably easy round trip hike, and Middleham Falls are spectacular. If you don't mind the chilly water, bring your swimmers.
Don't assume you'll be able to land at Dominica and have a wealth of money exchange options at the airport, it's really small.
It's another refreshing spot for swimming, and a little kayak place is usually open here alongside a small cafe in the visitor's hut.
Exchanging money in Dominica
Although the tap water is deemed safe, and many people do drink it, the CDC does have an advisory against drinking the tap water, so make the decision that suits you best, or bring a life-straw or similar for extra peace of mind.
Visit the Bush bars (rum is cultural, right?)
One of the best ways to fill your time in the Caribbean is to enjoy some rum punch, and Dominica is no exception.
Dominica weather and climate
Hike to the Boiling Lake
One of the toughest hikes on the island, which I'll admit I didn't do, is the hike to the Boiling Lake.
The two falls sit side by side, and when you're done taking a look, swing by the River Rock Cafe at the bottom of the road for some delicious creole home cooking.
When to visit Dominica
Off Season: July through to October is the off-season, where the weather may be slightly cooler but far fewer visitors will be here as the cruise ships are not docking. The hurricane season tends to be at its worse in late August to September. I visited in early July and enjoyed my time.
The Freshwater Lake
A popular swimming spot with the locals, this lake sits near the highest elevation on the island, and when I visited, I quite literally had my head in the clouds.